To get something like /DRIVE off the ground without a fat stack of burnable cash takes partners. Partners like YouTube, which took a shot with a bunch of no-names back in 2012, and now, a partner like NBCSN. Yes, /DRIVE is coming to the NBC Sports Network.
We're announcing today — right here, in fact — that /DRIVE is bringing its car-enthusiast programming to cable television, on the NBCSN, which will televise 10 episodes of a new show, called /DRIVE on NBC Sports, through the remainder of the 2014 calendar year.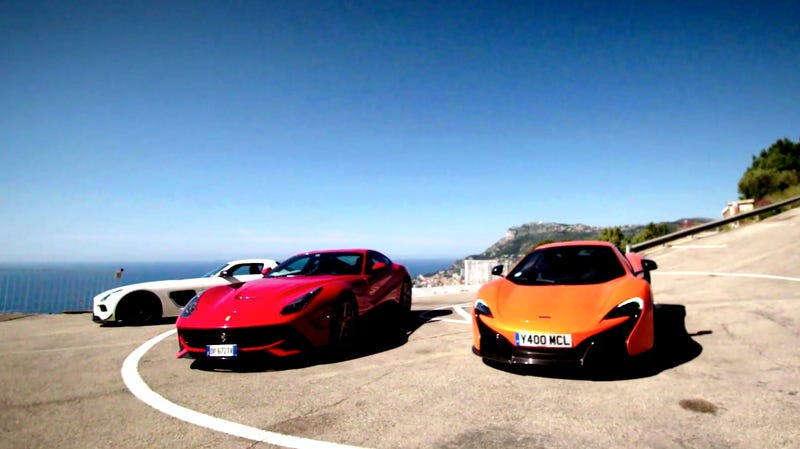 The debut episode will air this Saturday, May 24, immediately following coverage of the Formula 1 Monaco Grand Prix qualifying session. Nine additional episodes of /DRIVE on NBC Sports will air on NBCSN starting July 2014.
In the premiere episode, /DRIVE on NBC Sports: Monaco, hosts Chris Harris, Matt Farah and this friggin' guy, Mike Spinelli, embark on an epic adventure, sprinting across Europe to the Principality of Monaco in three, Formula 1-inspired supercars from F1 constructors Ferrari, Mercedes-Benz AMG and McLaren, to discover the glitz, glamour and racing history surrounding the prestigious Monaco Grand Prix.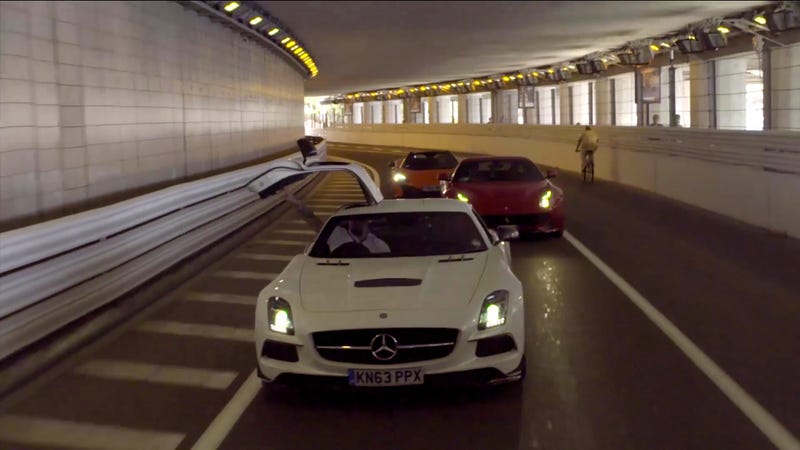 Future episodes will follow these and other /DRIVE personalities as they drive and evaluate the most exciting cars in the world, on some of the most dramatic roadways on the planet.
We promise we won't be doing some pale rip-off of that famous BBC show in which three goofy-looking people drive cars on camera. We do promise we'll stay true to the kind of programming /DRIVE's audience expects. And with me on camera, the expectations are pretty low, so I don't have to worry about letting anyone down. (That feels kind of liberating, actually.) I just plan on not embarrassing myself too much, although I did step on JF's foot once during the shoot, so he may take it out on me in the edit. We'll see.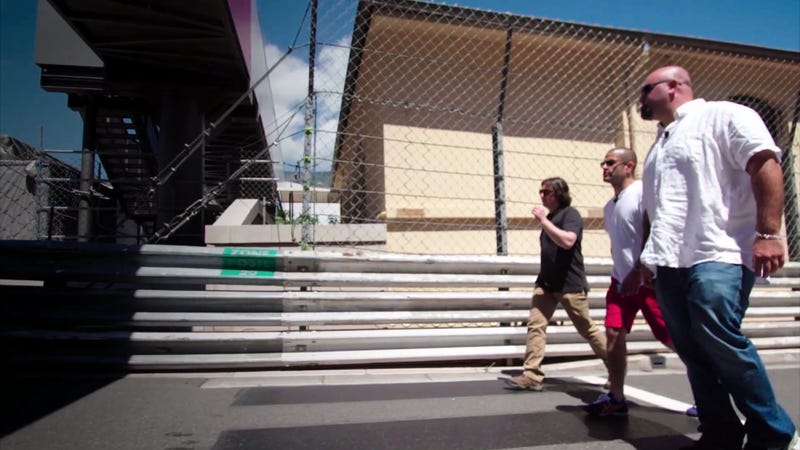 The partnership between /DRIVE and the NBCSN will also produce a new NBC Sports F1 original series "Off the Grid" hosted by NBC Sports F1 pit reporter Will Buxton and his producer Jason Swales. In each of the three half-hour episodes, the hosts will go behind scenes into the exclusive world of Formula One. From the paddock to the parties, you'll get to experience F1 and the beautiful cities it visits like a true F1 insider.
The premiere episode of "Off the Grid" will air this Saturday, May 24th, immediately following the /DRIVE on NBC Sports: Monaco special at 10am.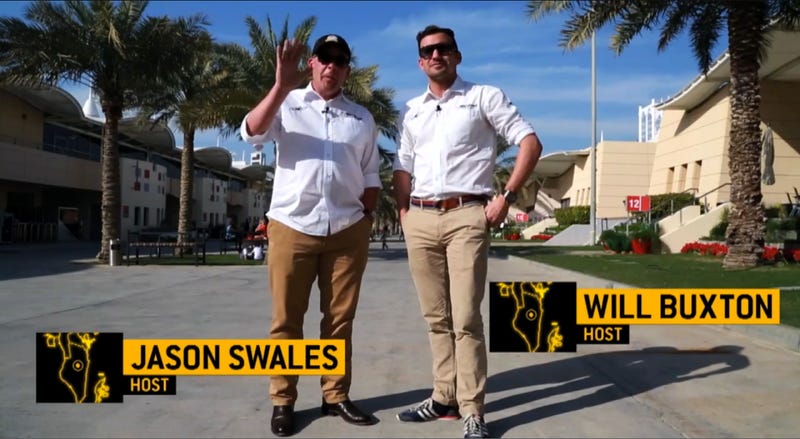 The first episode "Off the Grid: Barcelona" presents an inside look at the 2014 Spanish Grand Prix. The show features interviews with Force India driver, Nico Hulkenberg; Andy Cowell, Managing Director, Mercedes AMG High Performance Powertrains; and American GP2 drivers Alexander Rossi & Conor Daly.
Two additional "Off the Grid" episodes will air later this year on NBCSN and across the /DRIVE network taking viewers inside the Hungarian and Singapore Grands Prix.
/DRIVE on NBCSN schedule, Saturday May 24:

8:00am (ET): LIVE Monaco Qualifying
9:30am (ET): /DRIVE on NBC Sports: Monaco
10:30pm (ET): /DRIVE on NBC Sports: Monaco (re-air)
11:00pm (ET): Off The Grid: Barcelona (re-air)
Please watch us THIS SATURDAY, CHECK YOUR LOCAL LISTINGS, and let us know what you think.