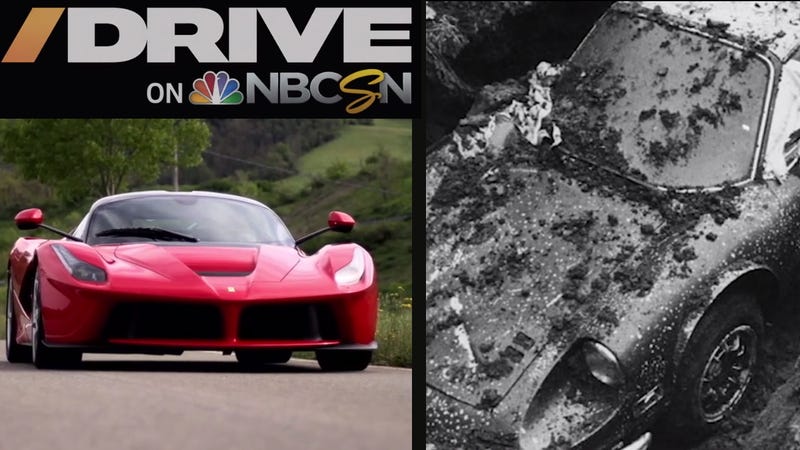 It's all Ferrari tonight on /DRIVE on NBCSN. First, I solve the mystery of the buried Dino, pictured at left, and Chris Harris goes deep with the Ferrari LaFerrari supercar, including a spirited racetrack drive and de rigueur tire massacre. You don't want to miss it.
Watch it tonight on NBCSN, at 11:00 pm ET (8:00 pm PT). Check your local listings channel information. Eventually all of these shows will be on the /DRIVE channel.
And don't even think of calling the Dino "not a Ferrari." Enzo was an Italian father who named the car after his late son, Alfredo. It's probably the most Ferrari of all.