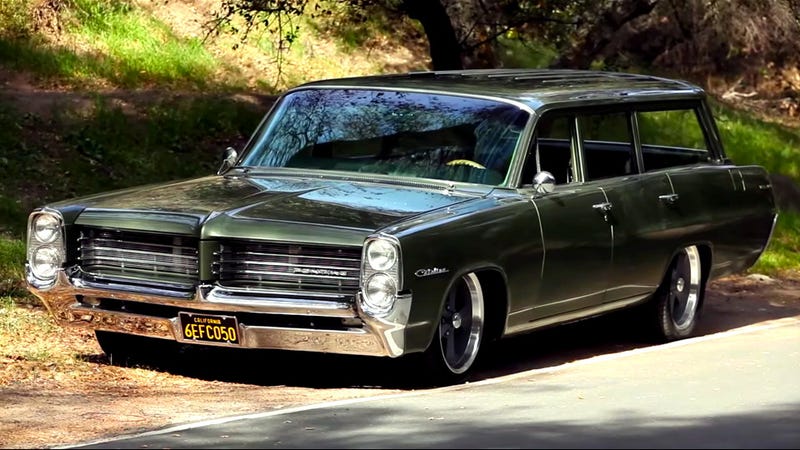 If you've always wanted a huge, really clean 1960s station wagon that doesn't handle too bad, sounds great and can lay a massive stretch of rubber across the Shop Rite parking lot. this car may be for you.
Mike Musto checked it out last week on /BIG MUSCLE. The de-chromed custom work really makes the Delorean-era, mid-century-modern design pop. And the 550 hp big block from Nelson Racing Engines isn't too shabby either. And it used to be a police car! Points for that working siren.
Check it out on Bring a Trailer.